Duct Cleaning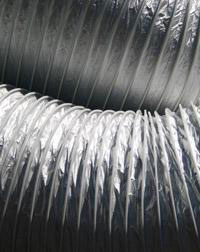 After a while, your heating and cooling system's air ducts can get clogged with excessive amounts of dust and debris that are released into the home, and they can get also get infested with rodents or insects.
Newman's Heating & Cooling is committed to providing residential and commercial duct cleaning services in Roseville, Sacramento and surrounding areas, and we take every precaution to keep your house and your air as clean as possible. Our licensed contractor use specialized tools in conjunction with contact vacuuming to dislodge dust and other particles. To minimize the threat of dust, pollen or other debris spreading, we use high-efficiency particle air (HEPA) vacuuming equipment or vacuum equipment that exhausts particles outside of the home.
We clean various heating and cooling system components of forced air systems, including:
Return Air Ducts
Supply Registers
Grilles
Diffusers
Heating and Cooling Coils
Drain Pans
Fan Housing
Air Handling Unit Housing
Our services include:
Mold Detection and Remediation
Asbestos Inspection
Protection of Carpet and Household Furnishings during Cleaning
Sealing and Re-Insulating of All Access Holes
Choosing an inexperienced or unqualified company to clean your ducts can be costly and ineffective and even pose a hazard to your health. So trust Newman's Heating & Cooling for all your duct cleaning needs.
We follow NADCA's standards for air duct cleaning and NAIMA's recommended practice for ducts containing fiber glass lining or constructed of fiber glass duct board.
Duct Installation and Repair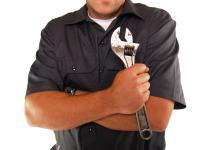 Poorly installed or corroded ductwork can account for up to 30 percent of your heating and cooling costs, costing hundreds if not thousands of dollars, depending on the size of your residence or building. But more than that, leaky ducts can contaminate your indoor air with mold, dust and toxins that pose a serious health hazard.
At Newman's Heating & Cooling, we are a full-service ductwork company offering fabrication, design, installation and repair service at competitive rates. Our experience and relationships with manufacturers allow us to offer unbeatable prices on all parts and labor.
When you choose Newman's Heating & Cooling, you can always rest assured that:
All our employees have been hand-picked to ensure the highest level of experience, competence and courtesy.
We will never add any hidden or un-agreed upon charges - the initial quote will be the all-inclusive end price.
We are fully licensed, fully insured, and fully committed to completing all projects within your budget and schedule. So whether you need ductwork service or installation, count on Newman's Heating & Cooling to meet your performance needs and stay within budget.
---
Need repair or installation right away? Call us today

916-344-6625

. We work fast and efficiently.
Active Member Of: