Indoor Air Quality Solution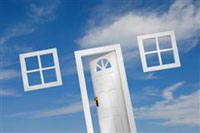 Electronic air cleaners up to 99.99% effective down to .01 micron size. Heppa filtration up to 99.97% down to .03 micron size. UVX ultra violet air and object purifier.
You want your home to be a safe haven for your family. The place where you eat, sleep and breathe should be free from hazards and truly protected. Part of maintaining a safe home environment involves making sure that you and your families breathe the cleanest air possible.
At Newman's Heating & Cooling, we want to insure that your home's air is as pure as possible. We specialize in indoor air quality solutions and are experts at refining your home to assure a higher quality air intake.
Newman's Heating & Cooling will make a thorough inspection of your home's ventilation and air intake sources. These are the places in your home where air enters and it is of utmost importance that they are as far from possible points of contamination. In order to optimize air quality, the best possible level of ventilation must be ascertained for your home and established. Newman's Heating & Cooling will take account your homes air intake systems and modify them as is necessary to achieve optimal air-flow.
We'll also check possible air pollutants within your home, like stoves and heating systems, and make adjustment so that that they're operating at a safe air capacity.
When necessary we'll also add air filtration systems to your home to filter possible contagions.
Newman's Heating & Cooling is fully licensed and insured and our highly trained professionals are prepared to offer indoor air solutions for your home or office, no matter the size.
---
Need repair or installation right away? Call us today

916-344-6625

. We work fast and efficiently.
Active Member Of: